Summer is just around the corner and honey, I know you ain't bustin' your butt to look bangin' in your bikini for nothing! There is nothing like the warm weather to propel you to get out of town and enjoy yourself, so why not do something sexy while you're at it?
Sexiest Beach: Manuel Antonio National Park, Costa Rica

In Costa Rica, the air is hot & heavy, giving you more of a reason to be! So grab your sandals and some Sex On The Beach (the drink, of course) and shimmy down to your skivvies on Manuel Antonio's white sand beaches. Nestled between the ocean and the rainforest, this delectable getaway is also one of the most esthetically stunning.This stretch of Pacific Coast is perfectly located between Nicoya and Osa peninsulas with tons of other low key tropical spots along the way.
Sexiest Spa: Alvadora Spa at Royal Palms, Arizona
You don't have to go to Europe to feel like you're in the Mediterranean! Keep your flights domestic and head to the Alvadora Spa and Resort in Phoenix, Arizona. With designer casita rooms, spa terraces with soaking tubs and a pool side chalk full of cabanas, there is no way you won't leave feeling completely relaxed and rejuvenated- especially since the spa is so small! With only eight treatment rooms, you can enjoy luxury without the hustle and bustle of bigger resorts.
Sexiest Cruise: The Amaryllis, France
With only four suites decked in antique Louis VXI and XV furniture, complete with bathrooms seemingly carved out of slabs of marble and a staff that matches its guests 1:1, this is truly a cruise for those who seek the royal treatment. And be ready to eat like a king! On your trip down France's most winsome waterways of Southern Burgundy, you'll be enjoying five course meals and wines paired from the regions you're traveling through. Oh, right… & how could I forget the heated pool!
Sexiest Metropolis: Rome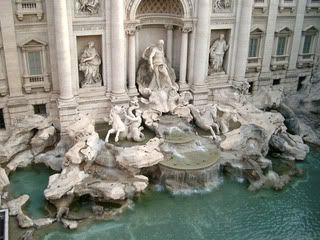 Where to start… well, it's in a little place called ITALY. Not sure if you heard about it, you know, it has a couple landmarks like, oh, the the Trevi Fountain. It's the home to one of the sexiest languages in the world as well as some of the best food and wine. Rome definitely has enough romanticism to share- from the Spanish Steps to picturesque strolling opportunities by the Tiber, you can't go anywhere without stumbling upon a piece of history and a smile on your face. The Vatican, St. Peter's Basilica, and on and on. Rome is the perfect place to make memories.
Sexiest Road Trip: Napa Valley, California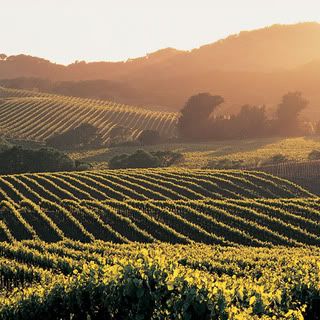 Ah, California. Home to Route 66 and Highway 29, which takes you straight to wine country. The best part about Napa is you can do it in a day! From big name wineries like Mondavi and Beringer, Napa is also home to some of the finest small producers. Enjoy scenic picnics along the way and stop in St. Helena for an amazing dinner at one of their many fine dining establishments. Just make sure to pace yourselves or get a designated driver!