Considering that we are all in this quantum soup place we call the universe together and all our pieces are what makes the whole, pampering "thyself" should be on the top of everyone's list.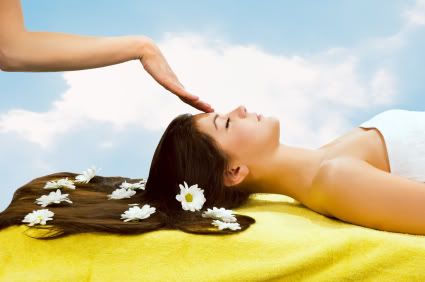 Pampering Tips For Your Organic Space!
This is almost an immediate mood/energy change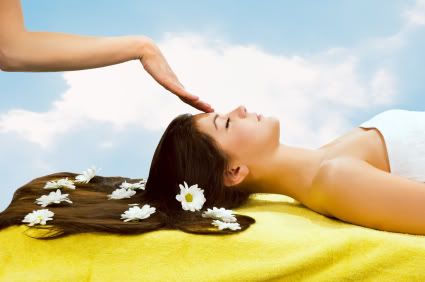 r for most of us. A quick way to do adjustments throughout the day when needed is to put on the tunes and do a quick dance in your space. I consider this part of attention to our spirit.
It is now proven that the human touch is an important support to health while we are here in these bodies! Thanks to healing therapists even if someone does not have a lover, child or friend to hold our hand, we can still fulfill this need with a massage, reiki service or other healing touch modality. Ever tried a wet room treatment at a day spa. Incredible. My colleagues and I partake in the Hunters Retreat at Burke Williams. Delightful!
Good food is usually simple food, closer to the way nature created it. Purchased most cost effective through local farmers and prepared at home, or better yet, grow it at home. I believe this to be the start to a healthier body, mind and part of our collective human responsibility to ensure long term health of our planet and physical bodies. We need a good house for our spirit to play in.
At least once a week we should all take care of our skin, hair, nails and sleep. What is equally important is the practice of prevention which should be considered as a necessity of pampering thyself. If we don't take care of ourselves we end up turning to our disease care system we call the medical system which can bankrupt people when they are sick and is inaccurate at many times . I'd rather just take care of my body, it's much simpler.
The obvious, meditation, every day. Implemented every day, this beautiful time with you is priceless. Start off with invigorating your sense of smell. Favorite oils can be great to rub in your hands, inhale to enjoy. They can evoke different energies.
Enjoying your relationships is
enjoying your spirit as well. I just loved the eye opening article from Dr. Chopra on dealing with negative family members he posted on the 3rd. I found some healing in the line "
If your perception of them (family) is dominated by your love for them, without any expectation that they should be different than they are, then you won't see them as a negative influence
."

A most excellent view which enhances the flourishing of love in relationships and spirit!

It takes a tribe to raise the children.
It takes a tribe to take the best care of themselves to create a healthy tribe.

Always Organically Yours,
Renay Matthews
Connor's view, Anini Beach, Kauai 2009
The King of Pampering