If there is anything we all need in our lives is a little bit of balance and what a better way to get it than through Yoga and healthy living habits! Our body is as much of a part of the universe's ebb and flow as our mind and spirit and needs just as much love, nurturing and growth. The following sites have been nominated for the 2010 Intent Web Awards for their incredible content and resources in the field of Yoga & Health. Check them out for yourself!

Elephant Journal: (http://www.elephantjournal.com) This online magazine houses not only some of the best articles, techniques and tips for Yoga, but also some of the best opinions and discussions that spark thought into the minds' of its readers from the top influencers in the wellness industry. Elephant Journal is limitless, check it out see great content on health, exercise, humor, sex and everything in between.

Living Room Yoga: (http://livingroomyoga.blogspot.com) This blog is seeded in the innovation one passionate Yoga instructor had by transforming her living room into a studio, even adding dressing rooms for her friends & friends of friends to come learn the art of Yoga. Eva now documents her life as a teacher and presents a multitude of philosophies, positions and tips for great Yoga on her blog.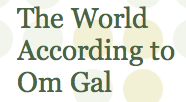 OmGal: (http://omgal.blogspot.com) OmGal herself, Rebecca Pacheo, has been teaching Yoga for over a decade and when she's not busy with that or appearing in national campaigns for the likes of Reebok or New Balance, she is creating reader-friendly blogs for Yoga techniques, positions and opinions. With a great personal esthetic and DIY feel, Rebecca creates a welcoming environment for beginners and pros alike.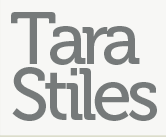 Tara Stiles: (http://tarastiles.com) When she isn't running her New York Yoga Studio Strala, personally training Deepak Chopra, writing books or giving expertise on the Women's Health Yoga Channel, Tara squeezes in some time on her blog to help promote her ideology that Yoga is for everyone with Q&A's posts, techniques and videos to exemplify a healthy lifestyle.

YogaDork: (http://www.yogadork.com) The site's name explains itself! YogaDork takes Yoga serious, that's what makes them dorks! They eat, sleep, breathe Yoga! But that doesn't mean YogaDork takes itself seriously. Infusing the latest Yoga news with witty commentary and humorous insight, this light hearted yet informational website is a great web destination to learn more about Yoga and the industry.
Which Yoga & Fitness website is your favorite? Vote for your favorite on the 2010 Intent Web Awards page until May 15!